These are things that I don't think people should spend a lot of money:
WHY?
Well because you don't have to, tons of places like the bay or sears or even little places like Arden's sells these for cheap. While American Apparel sells them for $35!!!  You can get three pairs for $12 at sears. Below my friend Ashleigh who hates looking for bargains bought these. I'm on a search for similar ones to these for cheaper.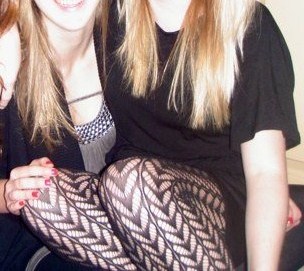 They are beautiful though.... sighh
I want a pair of these to wear with my new black boots.